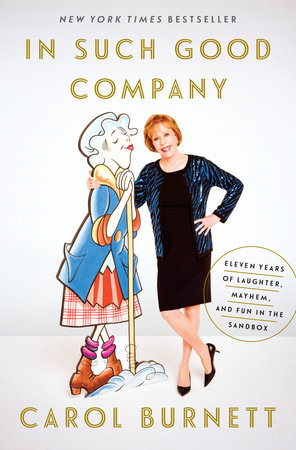 As a girl, I LOVED watching the
Carol Burnett Show
. The entire cast felt magical to me and the returning characters Carol and the gang transformed into made me feel like they were people I knew. Mrs. H-Wiggins, Mama's Family, and all the special guest appearances were the focal point of my week. I couldn't wait for the show and to Carol come onstage to greet her guests.
Carol always entered wearing a long dress and my mother and I waited to see and rate her dresses. It was the 1970's, so what can I say? Some were pretty; some were hideous. Reflective of the times, I think.
Carol Burnett seemed so warm and genuine that she was the first "movie star" I wrote to and I received an autographed black & white photo of her in return. I still have it.
Reading this book
took me back to those shows. I loved reading about the behind-the-scenes stories and about the numerous stars who appeared on the show. It was a blast from the past and made me want to sit down and watch old re-runs again. What can I say? Carol Burnett is a classic. By reading her book or watching her show, I feel like I'm one of the gang; I'm in such good company.
*I received this book from Blogging for Books in exchange for an honest review.